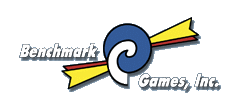 Product specification - Doodle Jump
| | |
| --- | --- |
| Manufacturer | ICE™ |
| Product's availability | pre-order |
| Dimensions (DxWxH) | 127 x 82 x 275cm |
| Packing | 135 x 115 x 215cm |
| Weight | 260kg |
| Power | 230V/115V |
Description Doodle Jump
JUMPING IN TO AN ARCADE SOON!
Doodle Jump is one of the highest ranking apps on iTunes since it's release with over 15 million downloads. ICE have transformed this global smash hit in to an amazing video redemption game that will bring kids and parents together to see who can guide the Doodler to the super bonus!
The aim of Doodle Jump is to guide the Doodler to jump left and right on to the platforms and get him as high as possible. Players can get a short boost from various objects, such as propeller hats and jet packs. There are also aliens and monsters that the Doodler must avoid! Players must reach the top to be in with a chance of winning the super bonus.
Ticket redemption
42" vertical HD monitor
'Doodler' vacuum formed marquee
LED lighting and sleek cabinet
Optional gift card vender available