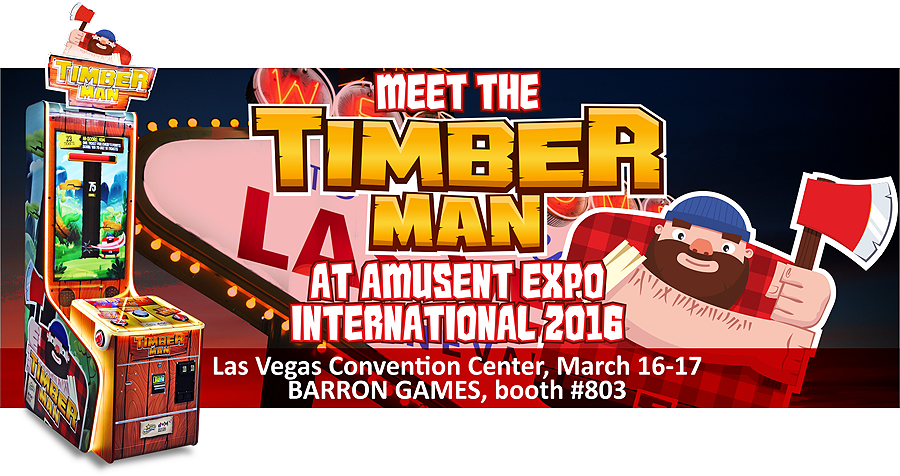 Visit AMUSEMENT EXPO INTERNATIONAL 2016 in Las Vegas to meet with Timberman.
It's a great opportunity to see and test the game yourself. So do not wait a single moment, go to Vegas, grab an ax and show everyone that you are the best lumberjack in the neighborhood
You will find the TIMBERMAN on Barron Games booth #803.